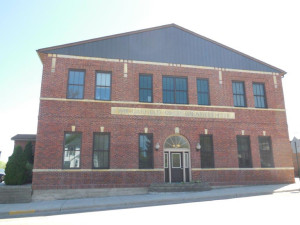 The Garfield Creamery Apartment project is complete and units are now available for rent.  The Douglas County Housing and Redevelopment Authority (HRA) recently completed rehabilitating and restoring the 1920 creamery, which has been vacant since the early 1980's, into six two-bedroom apartments.  This is Garfield's first multi-family housing project ever.
The HRA had a very successful and well-attended open house on Tuesday, January 28, 2003.
For rental information, contact the Douglas County HRA at 320-762-3849.
The Creamery is located at 210 Sanstead Street East.